NEW!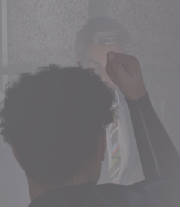 Intern - 2nd comic for April 2016
An internship at a large company can take unexpected paths. Some paths are more unexpected than others.
Follow the path to back issues.
Community Property- April 2016
There are many dangers in sharing living space in the modern age.
See one of the more unusual ones in back issues.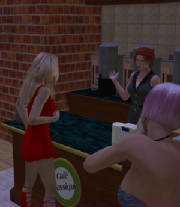 Wager - Also March 2016
There's a new girl at the at the coffee shop and Rick and Phil decide to have make a little bet on who can get in to her pants first.
Find it in back issues.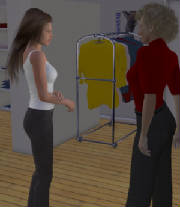 Mother knows better - March 2016
Jason has always counted on his mother to help him. After promising something he can't deliver he turns to her again. Does she have ulterior motives this time?
In back issues.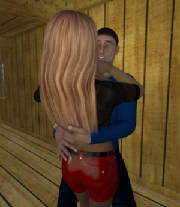 Moonlighting - February 2016
Three Cheerleaders an isolated cabin in the woods and some unexpected visitors. What can possibly go wrong?
Find out in back issues.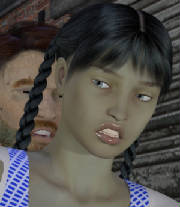 Moonlighting - January 2016 (2nd Comic)
Another case file From Charlie Morgan/Morgan Charles. Taking pictures of two timing spouses doesn't always pay the bills. A little bounty hunting on the sides can keep a girl from starving.
Find it in the new comics section of Back issues.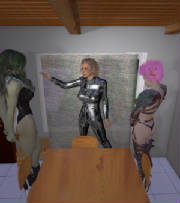 Assemble - January 2016
It's a New Year and I've decided to get the team back together. This was the first idea I ever had for a comic and it only took me 5 years of making them to get to it.
Also for the New Year I'm going to try and stick a few labels on the comics.
M-F, Scifi, Stuck, Humor, Pop Culture Mild language Mild Violence
And you can find it in back issues.